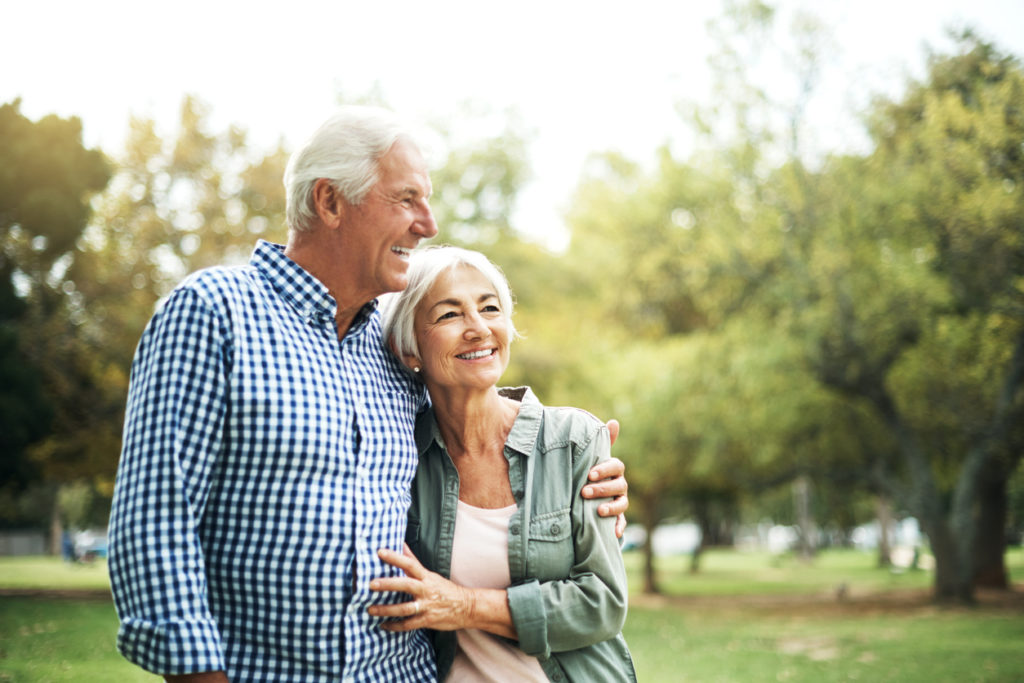 Senior Living Therapy
Patient-centered therapy services

Physician-led care teams

Get help from a local community therapy advisor
Contact Us
Drop us a quick note and we will follow up with you shortly.
Therapy for Senior Living Communities
In addition to home health and hospice services, Aleca also offers individualized therapy services for senior care communities. For assisted living, memory care, adult care homes, and other senior living communities, Aleca can provide outpatient therapy services on a larger scale.
Aleca's team holds doctoral degrees in physical therapy and occupational therapy, in addition to certifications in manual physical therapy and hand therapy. When enlisted to assist those in senior care communities, they can address the needs of a variety of patients and conditions, including:
Post-Operative and Nonsurgical conditions or injuries

Sports Medicine Injuries

Spine Injuries/Dysfunction

Hand/Elbow Dysfunction

Arthritic Conditions

Balance Conditions

Gait Dysfunction

Tendonitis/ Tendinosis

Joint replacement

Strokes

Speech & Communication Disorders

Cardiac events

Parkinson's

Other neurological dysfunctions
With Aleca senior care community therapy, residents work with therapists either in their apartment or in a designated space of the senior living community like a gym or yoga studio. By providing residents with easy access to therapy appointments, you'll increase the likelihood of resident participation and give therapists the opportunity to collaborate with the caregivers who work with residents on a regular basis.
When working with Aleca therapists, residents will decrease their risk of falls, building strength and endurance to complete everyday tasks independently. The result is increased self-esteem for residents and quicker recovery from hospital stays. If you think that your senior care community would benefit from our diverse range of therapy services, then contact an Aleca care coordinator to discuss our options.
In most cases, our therapists will work with your community's doctors and nurses to get prescriptions for therapy services. From there, we can quickly get started with an initial assessment of residents, setting health and wellness goals to achieve through our ongoing therapy sessions. 
Benefits of Senior Living Therapy
The benefits of senior care community therapy are as varied as are its patients; however, one thing for sure is Aleca senior care community therapy plans will help residents overcome functional, physical, and communicative challenges.
Why Choose Aleca Senior Living Therapy?
Our team of trained professionals can:
Simplify your discharge from the hospital
Prevent unnecessary re-hospitalizations
Manage your pain or other symptoms of a serious or chronic illness
Coordinate treatment with your other healthcare providers
Refer reputable community resources
Provide support and education to your caregivers
Assist with advance directive decisions
Through ongoing therapy in senior care, assisted living, nursing homes, or transitional rehab centers, patients could potentially expect:
Improved endurance

Improved flexibility and balance

Enhanced gait (walking technique)

Increased mobility and strength

Lessened risk of falls

Knowledge of independent exercise techniques

Improved function in skills of daily living

Improved language expression and communication

Improved difficulty with swallowing 

Decreased likelihood of hospital readmission

Lessened dependence on prescription drugs 
Success with our senior care community therapy means greater function and independence for the patients we serve. The aging process brings challenges related to physical conditions. For example, diminished muscle strength and flexibility can prevent seniors from living an active lifestyle, a result that has a cyclical effect that then causes their strength to further worsen. For many seniors in care communities, physical and occupational therapy can treat some of the naturally-occurring issues that are part of aging, like managing pain, improving balance and increasing muscle strength and endurance.
The more mobile and active your residents are, the better their overall health outcomes will be, and the less likely they'll be to require transfer to higher levels of care. Aleca senior care community programs give seniors the ongoing strength to complete daily tasks independently in their community.
If you'd like to find out more about the senior care community therapy services offered through Aleca, give us a call. As one of the only providers of this service in the region, we can share more information about our resources, the specific treatments available, and the expert team members who can help you reach your goals.
What We Treat
Senior living communities offer assistance, socialization, and medical attention to seniors who need it; however, many of these communities overlook the health and wellness opportunities presented by outpatient therapies. By choosing Aleca senior care community therapy, your residents can take advantage of a variety of therapeutic services in the comfort of their apartment or community building. 
Aleca senior care community therapy consists of a variety of therapeutic services, including physical, occupational, respiratory, occupational, and speech language therapies, each of which serves a different purpose that can be used on either a short-term or long-term basis.
Physical Therapy:
Physical therapy work hones in on the movement of large muscles. Older adults with poor balance or diminished strength in their arms or legs can benefit from physical therapy sessions. Physical therapists work with patients to increase or maintain muscle tone and endurance, ultimately decreasing the risk of falls and allowing them to perform activities of daily living without assistance.
Aleca physical therapists can also administer restorative therapy programs for residents. These programs can be led by your existing staff and refined to the individual needs of your residents. Abiding by the prescribed regimens of exercises, caregivers and residents can work together to increase functional motion and strength.
Occupational Therapy:
Slightly different than physical therapy, occupational therapy focuses on finer motor movements, as well as tasks related to personal hygiene. Those with arthritis or strokes often experience mobility deficits and can often benefit from the help of an occupational therapist who will teach them new ways to complete daily tasks. Occupational therapists can also select assistive technology to help seniors regain independence, ultimately restoring self-esteem and body awareness to patients.
Speech Language Therapy:
Speech language therapy pertains not only to speech but also to any language or mouth-related concern. Often caused by strokes or other injuries, seniors with problems swallowing or chewing food have great success when they work with an Aleca speech language therapist. Our speech therapists can also work with residents who have memory and functional issues that arise from the onset of cognitive conditions like dementia.
Respiratory Therapy:
A crucial part of recovery for those struggling with breathing, respiratory therapy can encourage better breathing practices. Often with seniors, a common cold turns to pneumonia, making it even more difficult to breathe effectively. Through massaging and tapping techniques, a respiratory therapist can loosen mucus and encourage better breathing for residents.
The Latest in Aleca Senior Living Therapy News
Why maintaining independence is key to quality of life Senior living offers the opportunity to create new experiences, build new relationships and expand knowledge for older...
Respect for a larger process At Aleca, we consider health, mobility and longevity to be three of the chief priorities in caring for our seniors. We also understand that loved...
Contact us to inquire about senior care community therapy options.